Tailor Made Offers
Business & Work Travel / Furnished Living & Longterm Stay / Group Travel
---
Serviced Accommodations – Tailor made offers
Serviced Accommodations – We make tailor made offers that fit all situations
We find temporary, short term or long term homes and serviced accommodations that suite your lifestyle and routines. Whether for business travelers, work teams, sport enthusiasts or commuters.
The reason for short or longer stays may be rather diverse. At a-domo Apartments we a motivated to offer our guests rather individualized offers that meet individual requirements and demands. In particular we design offers that guarantee maximum flexibility for business and work travelers. Furthermore longstay options of +30 days can be realized. Lastly, large groups of +30 people can be hosted at one location. Contact us and visit our serviced accommodations!
Fair Deals – Serviced Accommodations
Guests enjoy the benefits of standard hotel amenities such as furnished units, WLAN, TVs and easy check-in processes. Furthermore, serviced apartments, studio apartments and flats are offered to lower daily rates. This accounts especially when the duration extends and when people travel and stay together.
Adjusted daily rates when duration extend and in case of group travel
a-domo Apartments offers rental units from 2 nights up to several months
Enjoy the benefits of a hotel but have your own privacy at lower costs
Best value for money – Average monthly rents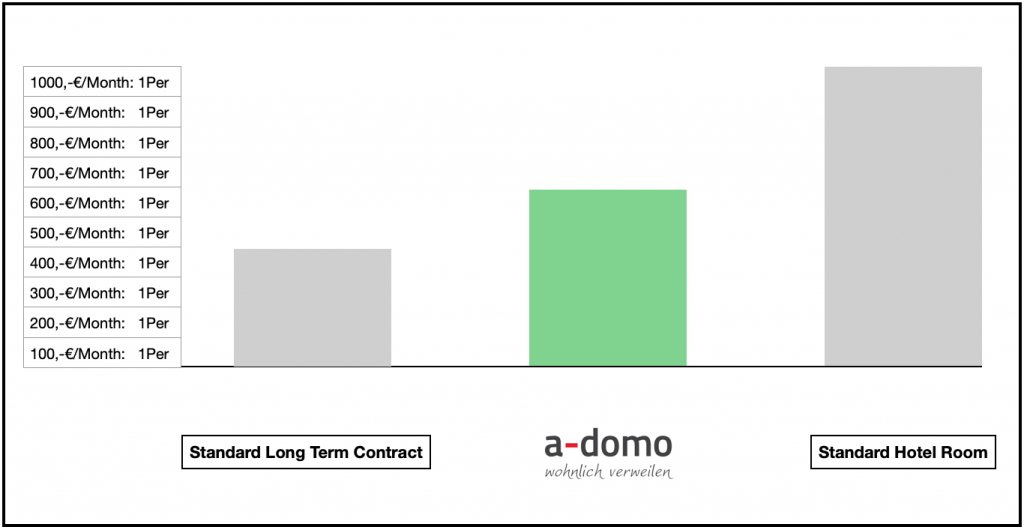 Your Benefits
Across all locations and rental units

24/7 Self Check-In
Check-Ins are possible from 2pm onwards. No assistance is required. Guests can enter the doors and collect the keys by help of a keypads.

No Cancelation Fees
If plans have changed it is no problem. Cancelation or changing the dates or number of people can be realized free of charge.
Weekly Cleaning
Every 7 to 10 days free interim cleanings will be realized.
All costs included
All perks such as parking, WLAN, TVs, usage of washing machines etc. is free of charge.
Highly Flexible & Fast
No matter if work or leisure plans change, we adjust to it free of charge. Bookings or changes to bookings can be made in no time on the phone or by mail.
Always Reachable
Our team is always there for you. Monday – Sunday 8am – 10pm.
Cleaning Team
Housekeeping Team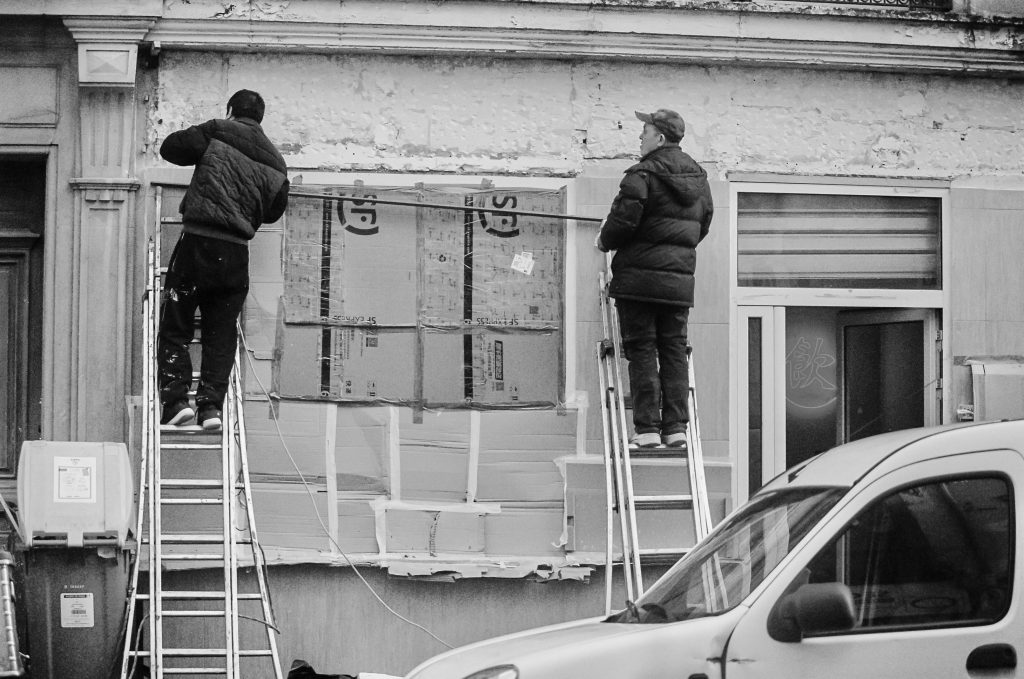 Office Team